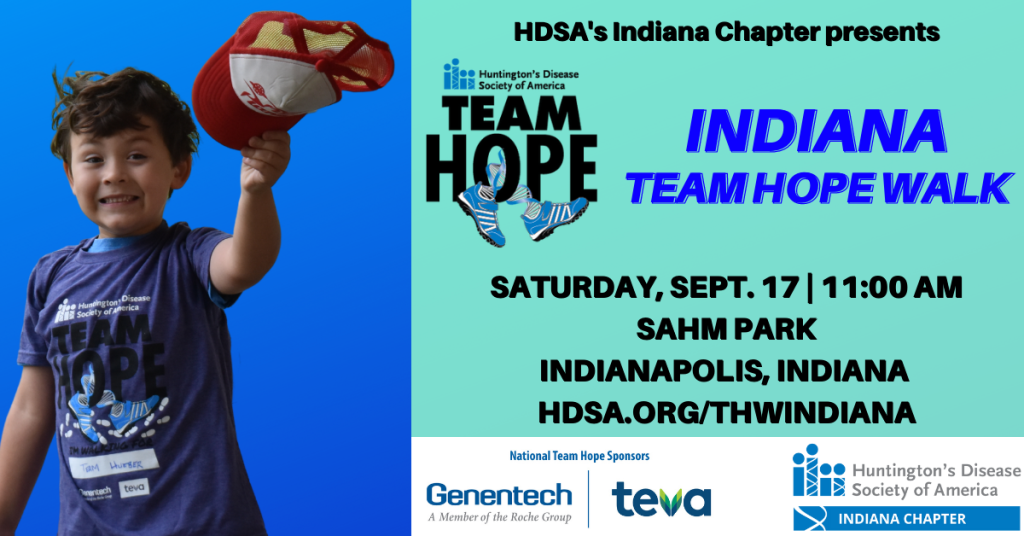 The Huntington's Disease Society of America (HDSA) Indiana Chapter is hosting their next Team Hope Walk on Saturday, September 17 at Sahm Park! Check in for the walk starts at 10AM, with the walk beginning at 11AM.
Team Hope is HDSA's largest national grassroots fundraising event. Thousands of families, friends, coworkers, neighbors and communities walk together each year to support HDSA's fight to improve the
lives of people affected by HD and their families.
All donations go towards HDSA. For more information: Visit here
To learn more about Huntington's disease and the work of the Huntington's Disease Society of
America, visit www.HDSA.org or call 1(800)345-HDSA.
Directions: