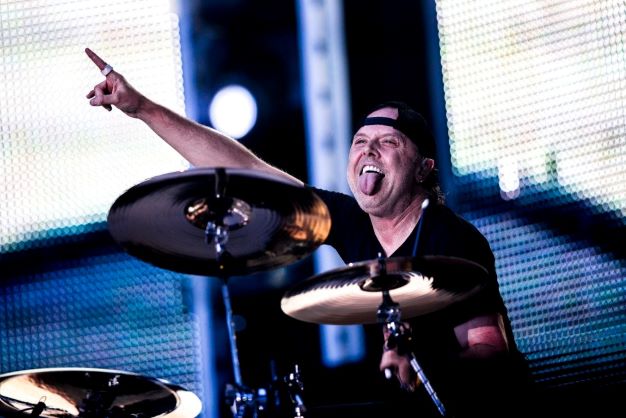 Lars Ulrich says even Metallica has Spinal Tap moments.
In a new interview on the Smartless Podcast with Jason Bateman, Sean Hayes and Will Arnett, the drummer recalled, "We were touring on the Black Album, which was our most successful record up to then. We were playing in London, and at that time it's all the music magazines with NME and Kerrang and blah, blah, blah."
He went on to explain, "This is the first big show of our European tour and everybody in our universe is there and so the drumkit is under the stage, I'm on the drumkit and it won't f**king lift up out of the stage. So my view is not 20,000 crazy f**king people in Wembley Arena, it's all the nuts and bolts and steel and 12 roadies that are down under the stage with crowbars and screwdrivers and hammers doing whatever they're doing to try to get this thing to lift up out of the stage. I ended up playing a song-and-a-half under the stage, submerged, just sitting there as Metallica are supposed to be there having all these articles written about their triumphant return back to Europe after three years. But the whole f**king story was about Lars' f**king drums that didn't want to come out of the stage. Welcome back to Europe."
What movie does everyone talk about that you have never seen? Thanks, Killabrew.