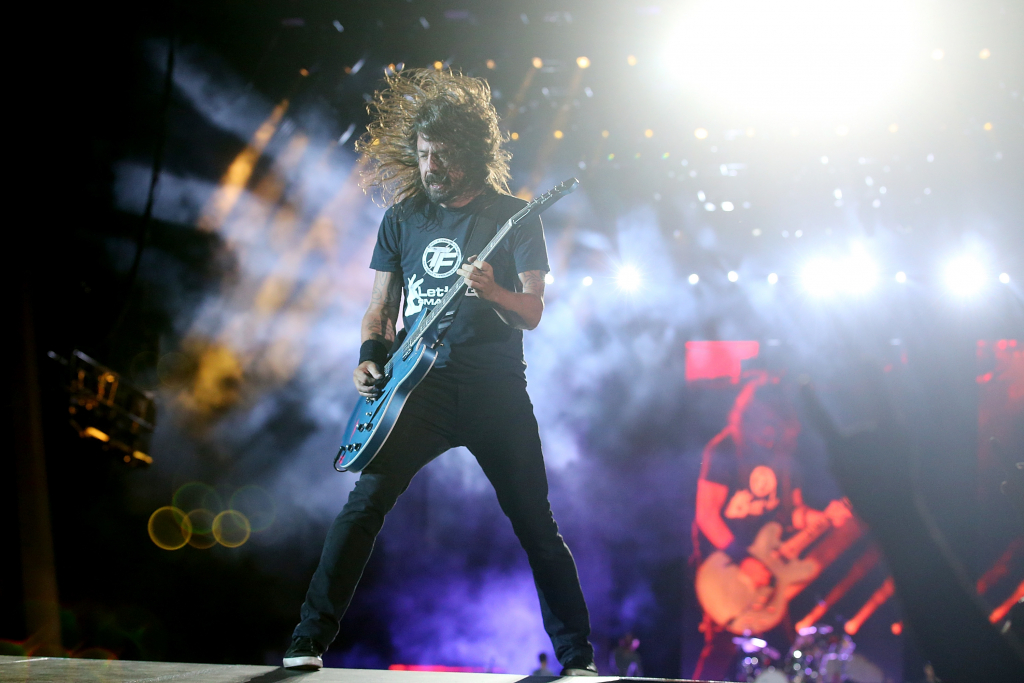 The Foo Fighters headlined the Sonic Temple festival in Columbus, OH over the weekend – and included a tribute to new drummer Josh Freese.
The band played a medley that included Devo's "Whip It", Nine Inch Nails' "March Of The Pigs", and Puddle of Mudd's "Blurry" – three bands that Freese has previously played drums for.
Freese debuted with the Foos last week, taking over for late drummer Taylor Hawkins.
Between Devo, NIN, Puddle of Mudd, and Foo Fighters, which band do you think is the toughest to play drums for? Thanks, Killabrew.