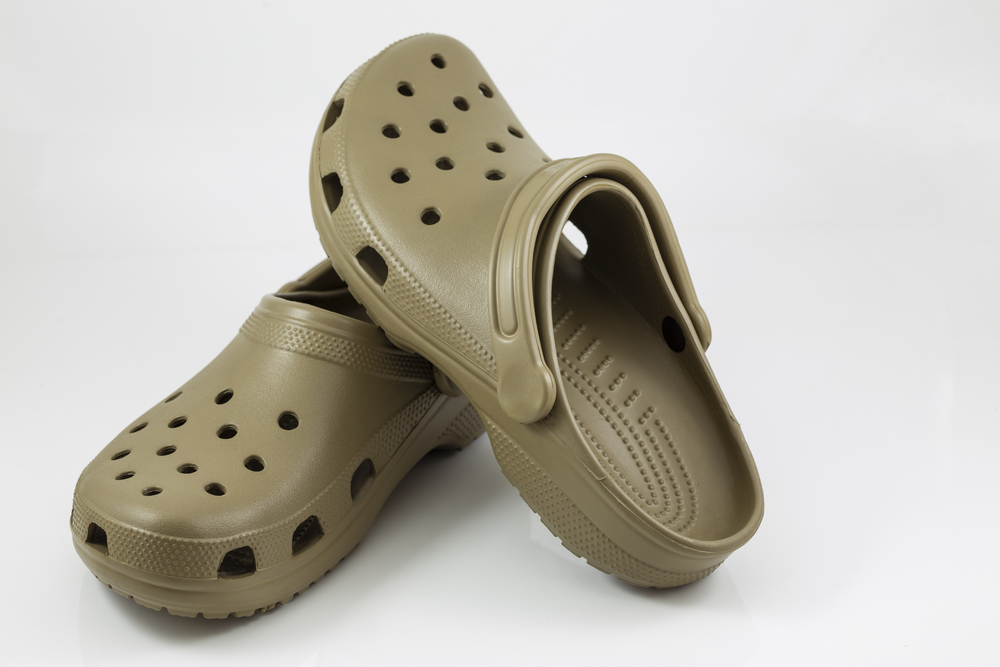 Crocs is always down to do a collab. They've worked with Luke Combs multiple times, as well as KFC and Sweethearts. And just in time for summer, the shoe brand has announced a limited-edition clog design.
Introducing Margaritaville x Crocs: a shoe "that embraces a vacation state of mind while delivering the authentic Crocs comfort you know and love." The design definitely screams tropical vacation with its bright blue and green color scheme, but the Jibbitz really bring the whole vibe together.
There are eight charms including a shot glass, lime wedge, three ice cubes, a drink umbrella and a salt shaker. Yes, that's only seven, but the last one deserved its own shout-out. It's a parrot drink opener that's actually functional.
So what's the price for these unique clogs? They ring in at $64. However, you can't just go to the Crocs website and buy them. You have until June 16 at noon to enter a lottery. If you are emailed within 12 hours of the drawing closing, you then have the chance to buy one pair of Margaritaville Crocs.
No word on how much Jimmy Buffett is making off of these puppies.