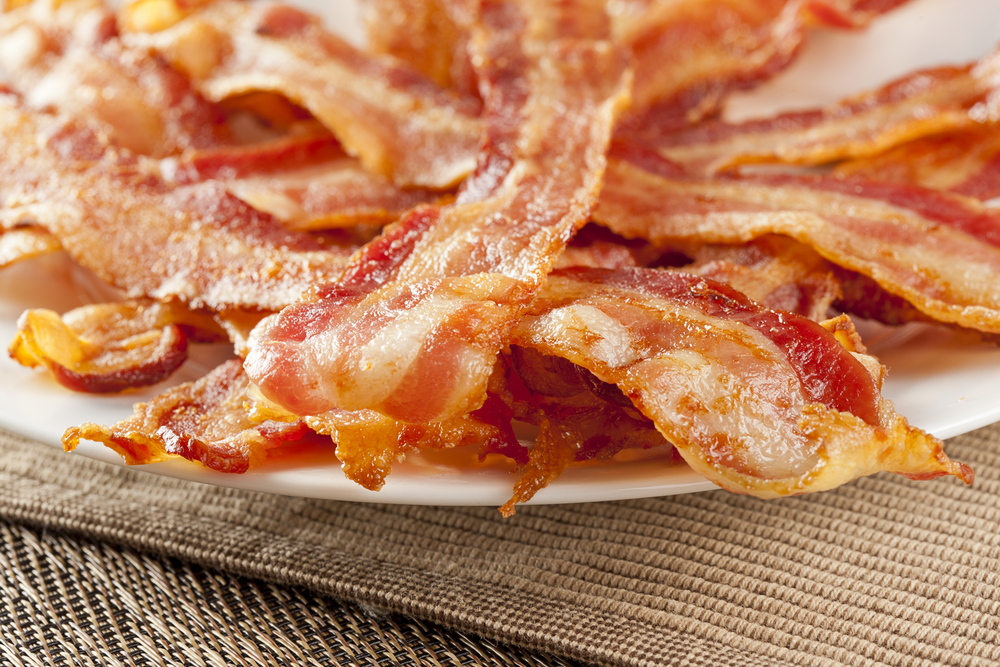 We all know that one person who is obsessed with bacon. If you don't, there might be a chance that it's you. So why not go all out on their gift this year?
Not only can the actual present be bacon themed, but the paper it comes in can also be bacon related. Hormel has made a Black Label Bacon wrapping paper that has a bacon-weave pattern. Plus, it actually smells like the breakfast meat.
You can't buy the wrapping paper though, unfortunately. But, you can enter to win it at Hormel's website.
Get your name in by November 26, and when you do, you'll also be helping out a good cause. For every entry, Hormel will donate $1 to the Salvation Army's Angel Tree program, up to $10,000 according to Thrillist.