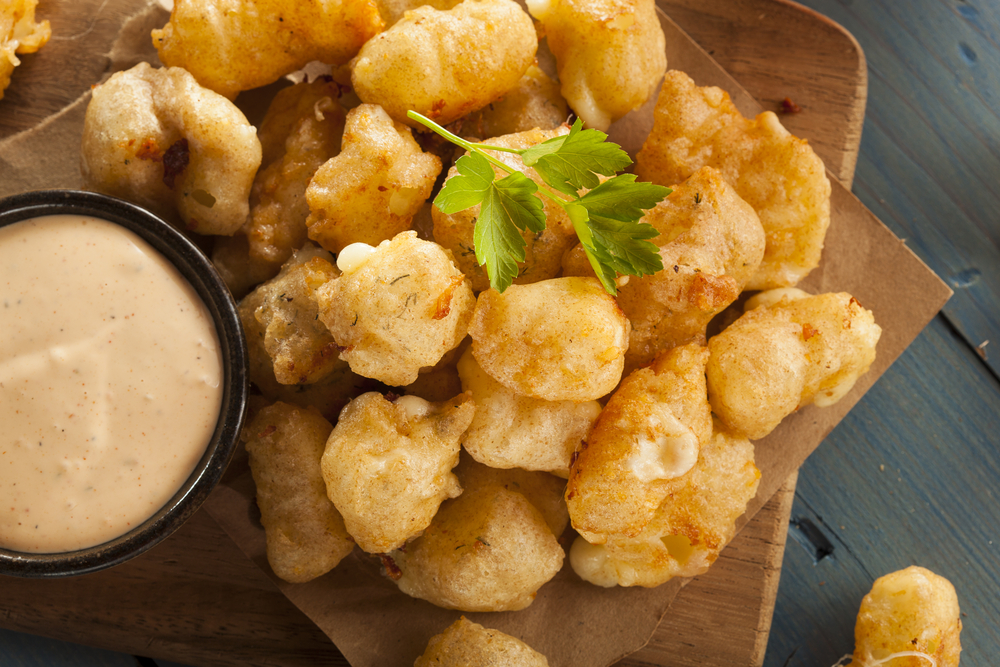 It started as an April Fool's Day joke. But after a large, positive response, Culver's is officially making a cheese curd burger.
The original photo featured just a giant fried curd on a bun, but the real thing will have a bit more substance (to be honest, I'd rather just have the big ol' curd).
The actual Curderburger will have a slightly thinner curd patty, as well as a meat patty and other toppings of your choice.
This Friday, October 15 is the only day you'll be able to get your hands on this Midwestern delicacy. In case you were wondering why it's only available this Friday—it's because it's National Cheese Curd Day.