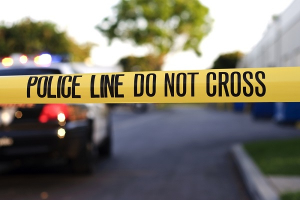 very now and then you hear about a criminal who seems like a character straight out of an action movie . . . like THIS guy, who wouldn't stop committing crimes, even after being arrested.
A man in Missouri was caught shoplifting from a Kohl's store on Saturday, so the police were called.  When they showed up, the guy hopped in a stolen car, and then rammed it into the patrol car and got away.
He was later involved in a head-on collision, and then fled on foot.  He attempted another carjacking, and was caught by police.  They handcuffed him . . . shackled his ankles . . . and placed him in the back of a patrol car.
The cops stepped away to investigate, and while they were gone, the guy got his cuffed hands in front of him . . . broke through the cage between the back seat and the front seat . . . and managed to STEAL the patrol car.
He crashed that car, and attempted to carjack another.  That didn't work out, so he broke into a house in the neighborhood . . . stole a key for a personal watercraft . . . and was attempting to steal that when the police caught up with him again.
He jumped into the water . . . still cuffed and shackled . . . and the cops jumped in after him and finally took him into custody.  He's facing at least 11 charges.
(ABC 17 News / Facebook)