If you are willing to travel, but had to cancel plans, then maybe Natty Light  has what you have been looking for!
It's a "flight to nowhere," so you can't actually travel anywhere.  They'll just take you up to 30,000 feet . . . fly around for a few hours while you pretend to be rich . . . and then land at the same airport.  So you can't use it to fly home for the holidays.
They say the flight and everything it comes with is worth $25,000.  To enter, you have to post on social media with the hashtags "NaturalFlight" and "Contest," and tell them what you'd name your private jet if you had one.
(Here's the post.)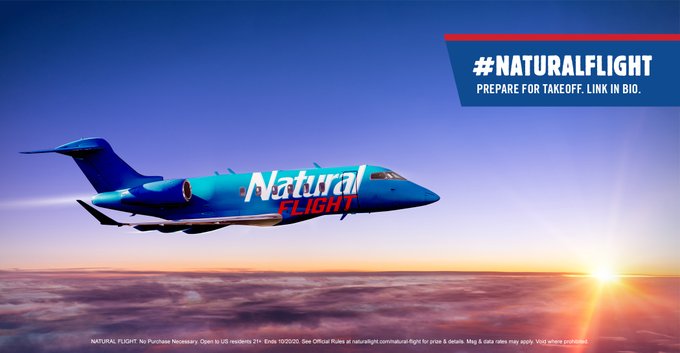 Originally posted on October 12th, 2020